Launches at Railtex 2019
Klik-Lok (Patent pending) Environmental acoustic barrier launches at Railworx and attracts immediate recognition with notable award.
Gen Acoustic chose the prestigious Railworx 2019 to launch their latest innovation, Klik-Lok, an environmental acoustic barrier. Due to its suitability for the rail sector it made perfect sense to launch the purpose designed Klik-Lok acoustic barrier to the market at Railworx 2019. The product launch certainly has caused great interest throughout the industry and the GenAcoustic team are delighted with The New Product Launch Award which will be presented by the Railworx Team at the show.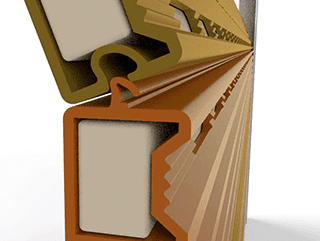 The growing requirement/demand for a quieter environment to offset noise from Road Traffic, Railways, aircraft noise, increased noise from public events such as music venues, pubs and clubs are to name but a few examples where you may be looking to find practical, cost effective acoustic solutions.
Whilst noise suppression is of primary importance, we appreciate that the aesthetic appearance is also a concern, especially when used in a residential setting. With that in mind, our cyclefoam offers the best in class noise barrier, combined with design flexibility to harmonise with its environment.
Efficiency, costs and results: innovating for the customer and community
Our soundproof panels have been developed to lessen the environmental impact of noise and provide a better standard of living. 
It represents the most effective evolution of sound barriers due to the use of extruded PVC as the basic material for the products.
Recycled and fully recyclable, PVC soundproof panels are the ideal solution for reducing noise pollution on our roads, rail, construction & cities, where noise is a problem.