Personal Storage Lockers
Genwork has pioneered the development of these lockers to meet the exacting standards demanded by the MoD. Used as baggage storage and drying room equipment, special attention has been made in the development of new, environmentally friendly coatings and finishes to cope with humidity and variation in temperature.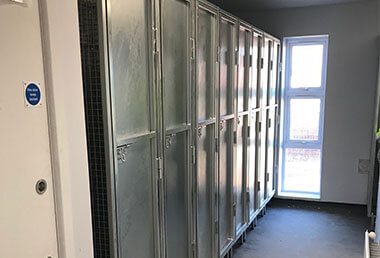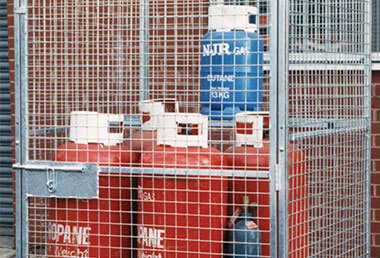 Security cages
The ideal solution for secure site storage available in a variety of finishes.
Genwork Security Cages are designed and manufactured in a modular format to give you the flexibility to create a secure area to suit your requirements. Manufactured from tubular steel with a variety of infills including welded mesh, expanded metal or perforated steel to match your level of security our secure units will create a secure environment for the home garage, and business premises.